"Between what is said and not meant, and meant and not said, most of love is lost."
-Khalil Gibran
The sim­pli­ci­ty of this speaks to me. I want to remem­ber to try to share mea­ning often — in spea­king and hearing.
---
On a record­ing of an International Intensive Training Marshall Rosenberg refers to the dan­ger of words — that we tend to belie­ve words on the sur­face, losing the deeper mea­ning they are car­ry­ing in real life. To bring across the dif­fe­rence bet­ween word and mea­ning he puts up an ana­lo­gy with the field of geo­gra­phy and cites Alfred Korzybski: "A map is not the territory".
---
The artist Rene Margueritte drew a pipe and sub­tit­led it with "This is not a pipe." I enjoy his play­ful way of approa­ching the topic of form and content.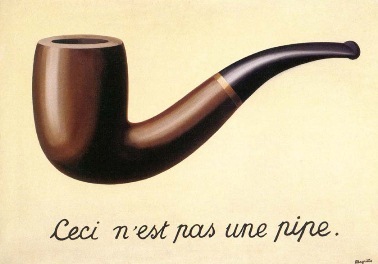 Hope you enjoy­ed the­se litt­le gems!