Co-led by Barbara Leitner and John Gather

We offer a multiple day training program of Nonviolent communication for persons, who wish to deepen their capacity of living nonviolently every day. We will work on skills such as making clear observations, becoming more aware how feelings and thoughts live in us and how to express them, connecting deeply to needs (fulfilled or unfulfilled) and their inherent beauty, and making positive and clear requests. You will be empowering yourself by learning to embrace (rather than suppress) your jackals/judgments and explore your enemy images. As trainers, coming from both East- and West Germany, we hope to represent in our collaboration that reconciliation is always an option.
We use various methods: the NVC tree of life, floor cards, dyad meditations, role playing, demonstrations, presentations and NVC principles experienced through body movement.
So please, come and join us, for some wonderful days of co-creation and authentic living!

Dates: July 21 – July 25
Time: Starting at 17:00 on the first day and finishing at 13:00 on the last day.
Place: Guronys retreat center, Kaisiadorys district, Lithuania.
Retreat language: English, with full translation to Lithuanian.
Registration: until June 20.
Your trainers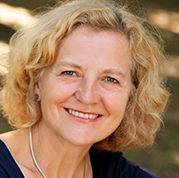 Barbara Leitner, Certified trainer for the Center for Nonviolent Communication. Barbara was born and raised in East-Germany. She works as a journalist for many years for public broadcasting, newspapers and institutions. Since 2005 she has been learning and teaching Nonviolent communcation, also in workshops with Marshall Rosenberg. In sharing NVC she focuses on bringing more connection to the relationship between adults and children – predominately in by teaching NVC in kindergarden and schools – but also through her writing. www.barbaraleitner.de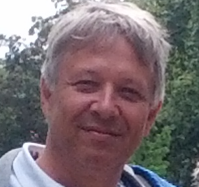 John Gather, Certification Candidate for the Center for Nonviolent Communication. John was born and raised in West-Germany. He learned about NVC in 2008 and started to intensively engage with NVC in 2013. He wishes to strengthen the compassionate voice inside and outside, sharing Robert Gonzales approach of Compassionate Living. With his wife raised in Russia, he experiences the dehumanizing effect of West-East enemy images. His hope is to co-create a space for the beauty that arises, when we human beings connect to needs and each other.
Seminar organizer and supporting trainer:
Dalia Verbyle, CNVC Certification Candidate
For registration contact Sr. Milda:[email protected]