Co-led by Barbara Leitner and John Gather

We offer a mul­ti­ple day trai­ning pro­gram of Nonviolent com­mu­ni­ca­ti­on for per­sons, who wish to deepen their capa­ci­ty of living non­vio­lent­ly every day. We will work on skills such as making clear obser­va­tions, beco­m­ing more awa­re how fee­lings and thoughts live in us and how to express them, con­nec­ting deeply to needs (ful­fil­led or unful­fil­led) and their inherent beau­ty, and making posi­ti­ve and clear requests. You will be empowe­ring yourself by lear­ning to embrace (rather than sup­press) your jackals/judgments and explo­re your enemy images. As trai­ners, com­ing from both East- and West Germany, we hope to repre­sent in our col­la­bo­ra­ti­on that recon­ci­lia­ti­on is always an option.
We use various methods: the NVC tree of life, floor cards, dyad medi­ta­ti­ons, role play­ing, demons­tra­ti­ons, pre­sen­ta­ti­ons and NVC princi­ples expe­ri­en­ced through body movement.
So plea­se, come and join us, for some won­der­ful days of co-crea­ti­on and authen­tic living!

Dates: July 21 — July 25
Time: Starting at 17:00 on the first day and finis­hing at 13:00 on the last day.
Place: Guronys retre­at cen­ter, Kaisiadorys district, Lithuania.
Retreat lan­guage: English, with full trans­la­ti­on to Lithuanian.
Registration: until June 20.
Your trai­ners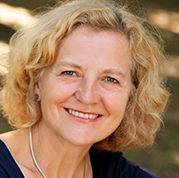 Barbara Leitner, Certified trai­ner for the Center for Nonviolent Communication. Barbara was born and rai­sed in East-Germany. She works as a jour­na­list for many years for public broad­cas­ting, news­pa­pers and insti­tu­ti­ons. Since 2005 she has been lear­ning and tea­ching Nonviolent com­mun­ca­ti­on, also in work­shops with Marshall Rosenberg. In sharing NVC she focu­ses on brin­ging more con­nec­tion to the rela­ti­ons­hip bet­ween adults and child­ren — pre­do­mi­na­te­ly in by tea­ching NVC in kin­der­gar­den and schools — but also through her wri­ting. www.barbaraleitner.de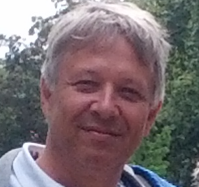 John Gather, Certification Candidate for the Center for Nonviolent Communication. John was born and rai­sed in West-Germany. He lear­ned about NVC in 2008 and star­ted to inten­si­ve­ly enga­ge with NVC in 2013. He wis­hes to streng­t­hen the com­pas­sio­na­te voice insi­de and out­side, sharing Robert Gonzales approach of Compassionate Living. With his wife rai­sed in Russia, he expe­ri­en­ces the dehu­ma­ni­zing effect of West-East enemy images. His hope is to co-crea­te a space for the beau­ty that ari­ses, when we human bein­gs con­nect to needs and each other.
Seminar orga­ni­zer and sup­por­ting trai­ner:
Dalia Verbyle, CNVC Certification Candidate
For regis­tra­ti­on con­ta­ct Sr. Milda:rekolekcijos@sje.lt